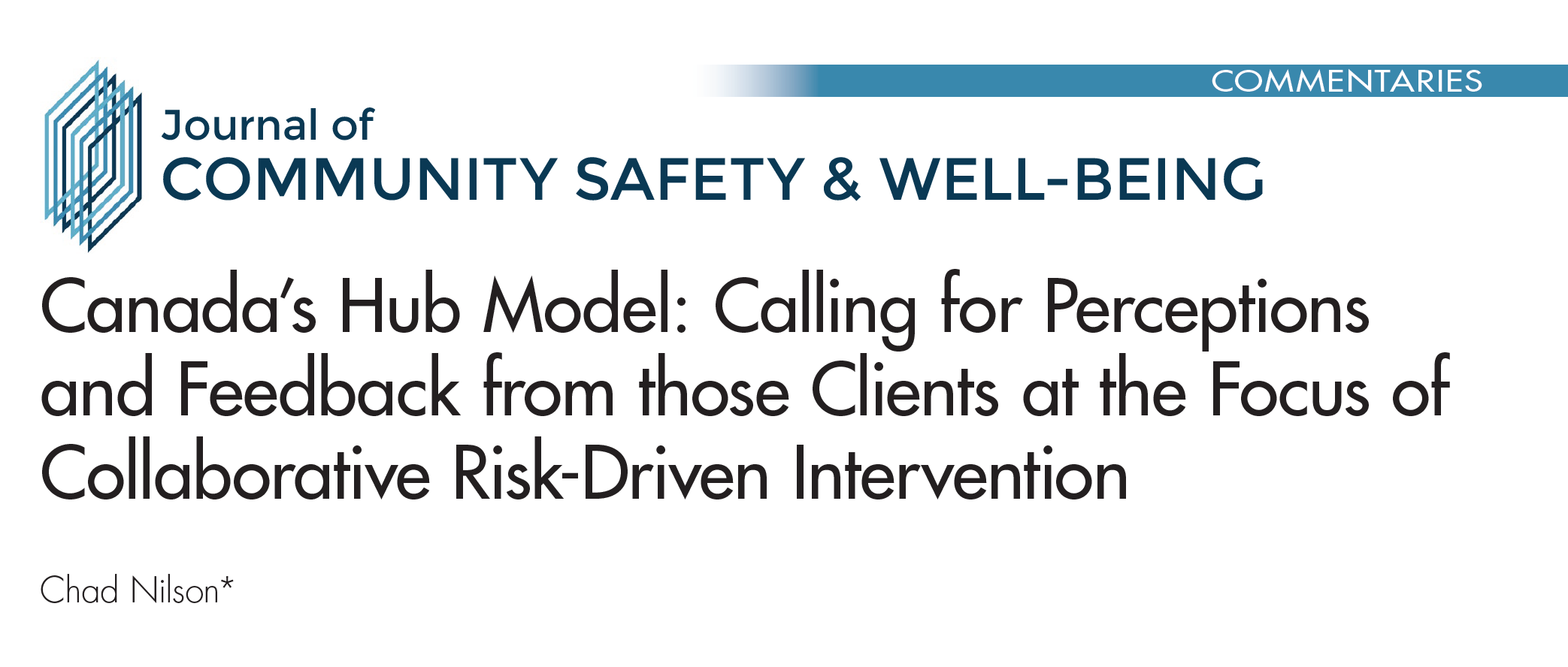 We are proud to share this Commentary written by our very own Dr. Chad Nilson, VP of Research and Evaluation and published in the current edition of the Journal for Community Safety and Well-Being (CSWB).  The recently launched Journal is Canadian, peer-reviewed and the first of its kind dedicated to fostering research and discussion on Community Safety, across all Human Services sectors.
Click here to read the full Commentary
You can also follow on Twitter @JournalCSWB
Visit JournalCSWB.ca to read full issues and Register for updates.